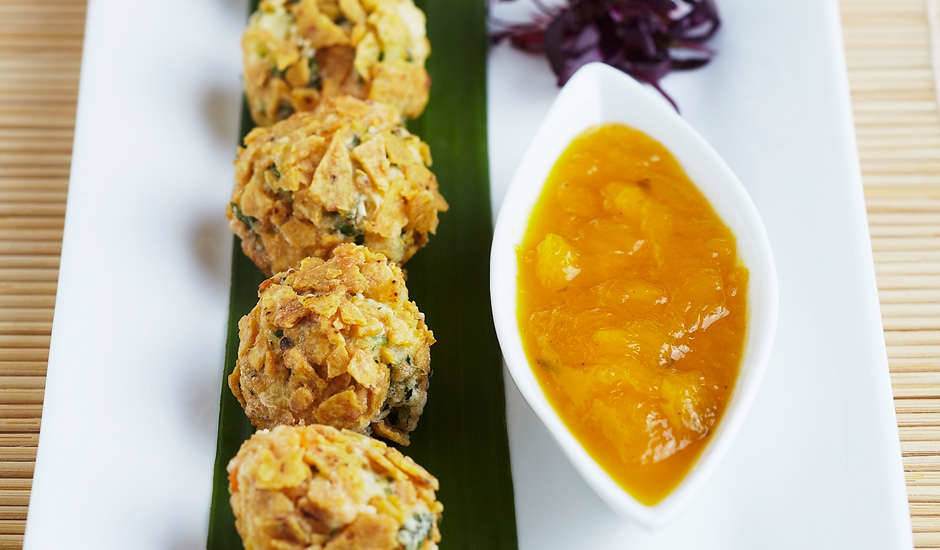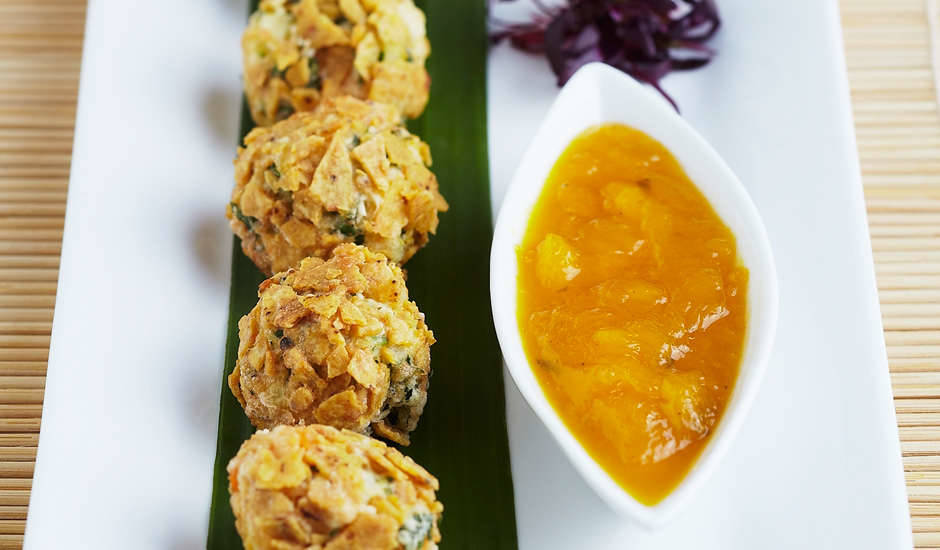 Ingredients
1 pkt x 250g corn chips
500g picked crab meat
2 large desiree potatoes
1 sweet potato
1 tablespoon sour cream
1 bunch coriander, chopped
2 pinches cayenne pepper or chill flakes
1 cup of plain flour for dusting
2 eggs mixed with 1 cup of milk (egg wash)
Mojo
2 mangos, peeled and diced
2/4 cup grated palm sugar
Juice of 5 limes
1 tbls crushed ginger
1 pickled jalapeno chilli
2 cups of Vegetable Oil for frying
Method
Peel and cut both potatoes into even pieces then steam until tender, crush potato mix then add sour cream, coriander and crab meat. Season with salt, pepper and cayenne, and allow to completely cool before leaving in refrigerator for at least one hour to set slightly. When mixture is cold, portion into mouth size pieces, roll in flour then egg wash and finally crushed corn chips.
To make the Mojo, place all the ingredients in a pan and gently simmer for half an hour. Remove from heat, blend and chill. Serve as dipping sauce.
Finally, heat vegetable oil in a deep frying pan or deep fryer to 180 degrees and cook crab cake for 2 minutes until golden.
Tip:
Don't over crush the potatoes as they need to have a little texture