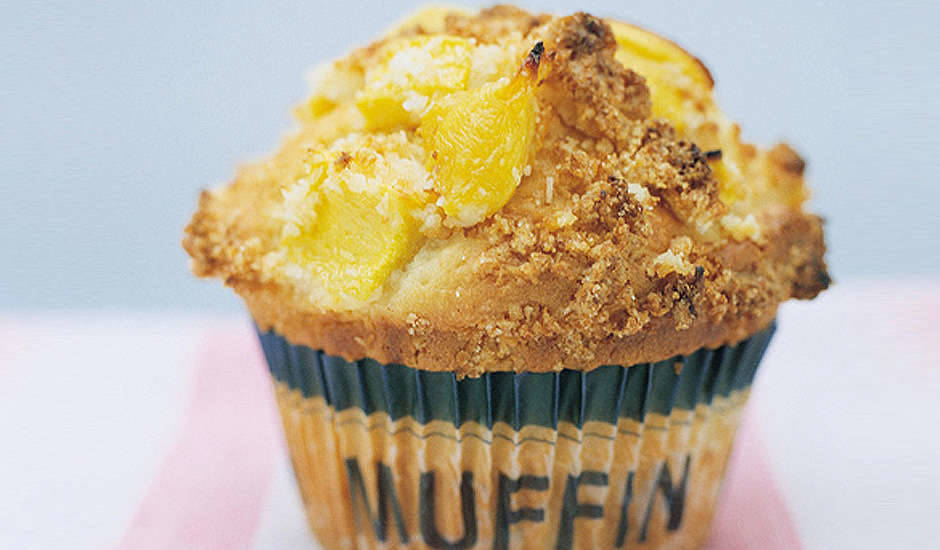 Ingredients
350g chopped mango (about 2-3 large mangoes)
3 cups self-raising flour
¾ cup caster sugar
1 cup coconut milk
150g melted butter or macadamia nut oil
2 eggs lightly beaten
2 tsps vanilla extract
Crumble (optional)
1 cup desiccated coconut
½ cup plain flour
½ cup sugar
80g soft butter
Method
Preheat oven to 180°C.
Combine flour and caster sugar into a bowl. Add the milk, butter, eggs and vanilla. Mix through lightly until combined.
Lastly fold through the mango chunks. Spoon into muffin cups about 2/3 full. Combine the crumble ingredients and sprinkle over the top of the muffins.
Bake for 30 minutes until golden and cooked through. Enjoy warm or cold.