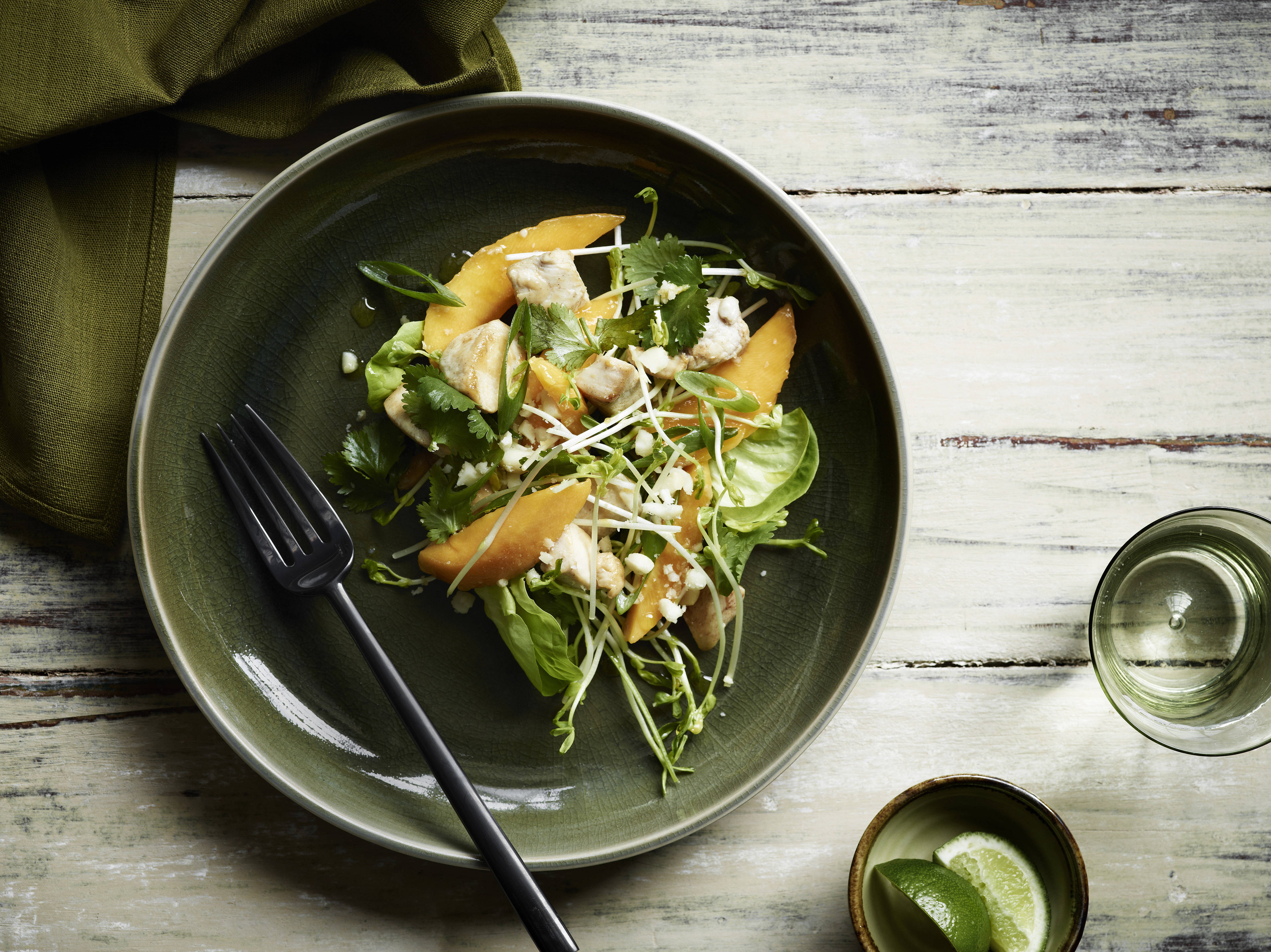 Ingredients
1 large free range chicken breast (preferably with the skin on)
1 teaspoon of Chinese five spice
drizzle of olive oil
2 spring onions, washed, trimmed and finely 
sliced
small handful of freshly picked coriander, 
washed, dried and roughly chopped
1⁄2 a ripe mango, peeled and cut into chunks
juice of one lime
small handful of macadamia nuts, roughly 
chopped
handful of pea shoots or watercress
1 little gem or small iceberg lettuce, washed 
and roughly chopped
Method
Cut the chicken breast into bite sized pieces and pop into a bowl with the five spice, mix so the spice covers all of the chicken.
Heat the olive oil over a high heat in a medium sized pan and once hot add the chicken and cook until browned all over. Once cooked remove the chicken from pan and set aside.
In a large mixing bowl bring together the spring onions, coriander, mango, lime juice, macadamia nuts, pea shoots (or watercress) and finally the cooked chicken.
Toss to combine and serve immediately.