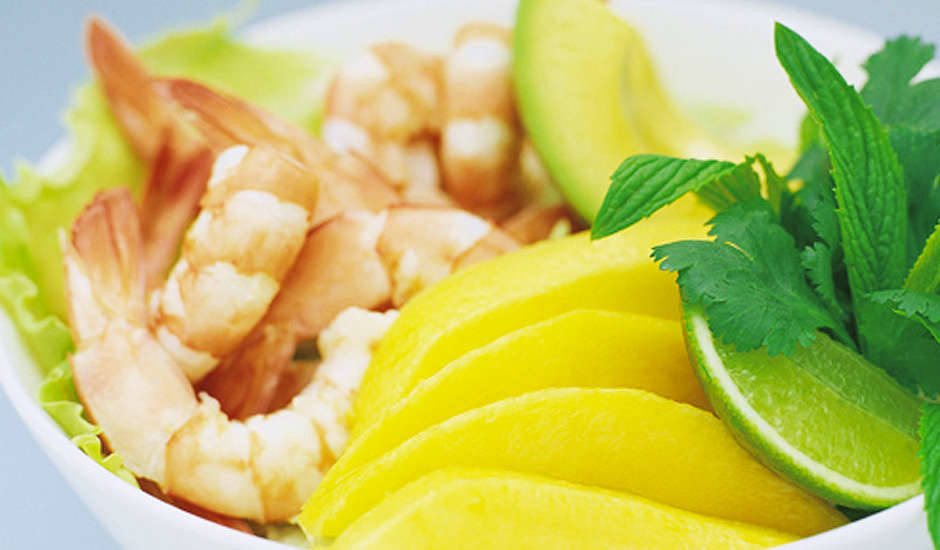 Ingredients
1 mango
½ iceberg lettuce washed
400g washed and peeled king prawns
1 avocado cut into quarters
1 lime, cut in half
ranch dressing to serve
Method
Divide the lettuce into 2 serving bowls. Top with the prawns, avocado and mango.
Garnish with fresh lime and serve with dressing. 
Tip:
When serving, in place of the ranch dressing combine the juice from half a lemon, ¼ cup olive oil, a pinch of salt and sugar then drizzle over the salad just before eating.