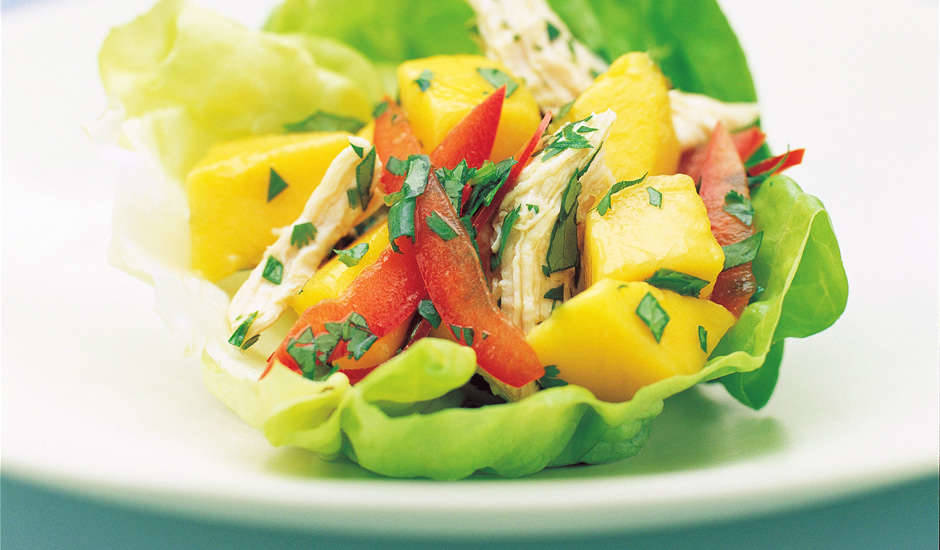 Ingredients
2 ripe juicy mangoes, diced
1 butter lettuce washed and separated
2 poached chicken breasts, shredded
1 red capsicum sliced
½ cup chopped coriander
Dressing
2 cloves crushed garlic
¼ cup lime juice
1 tbsp fish sauce
2 tbsp sweet chilli sauce
Method
 Arrange the lettuce in a pile on a serving platter. Combine the chicken, mango, capsicum and coriander and set aside.
Combine the dressing ingredients and mix through the chicken and mango salad. Pile beside the lettuce leaves.
To serve, fill a lettuce leaf with some of the chicken and mango salad then roll up and eat!
Tip:
Add 1 large handful of bean sprouts and ¼ cup chopped roasted peanuts to the salad.