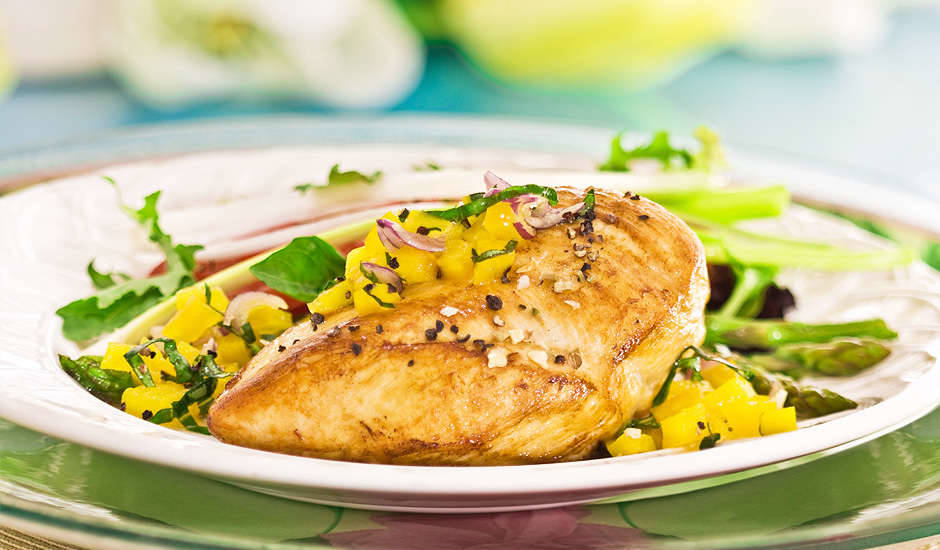 Ingredients
4 chicken marylands
2 mangoes (sliced)
1 brown onion (diced)
2 garlic cloves (crushed)
500ml chicken stock
4 head of bok choy
salt and pepper
oil
Method
Brown chicken marylands in a large pan or pot, add onion and garlic, cook till transparent.
Deglaze with chicken stock and add mangoes, cook for 20 mins, remove chicken and reduce sauce by half.
Steam bok choy and place chicken on top and spoon over sauce.
Developed by Janelle Bloom for Nov 2004 edition of Super Food Ideas and used in an advertorial.