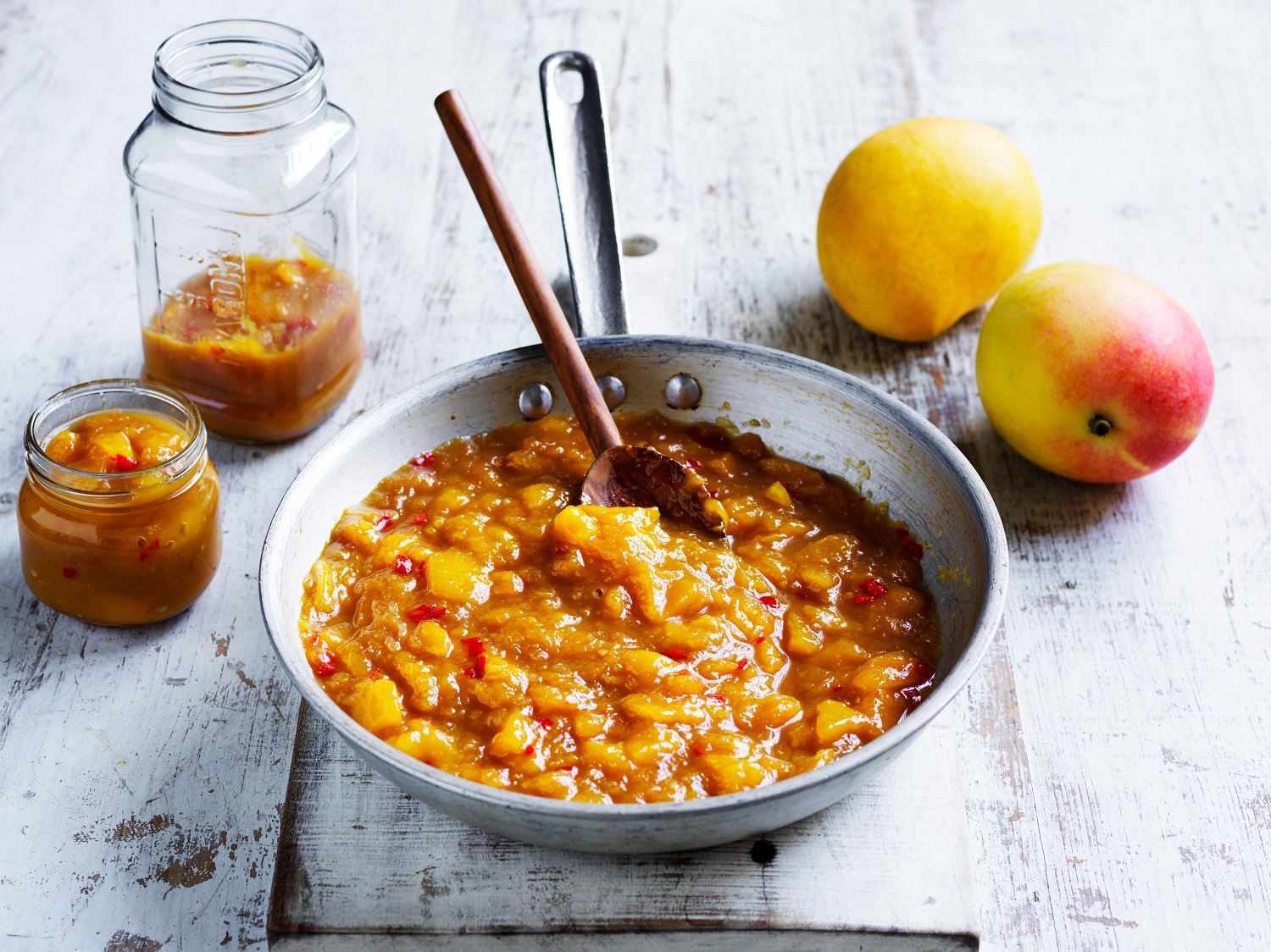 Ingredients
1 tbs olive oil
1 small red onion, grated
2 long red chillies, finely chopped (see tip)
5cm piece fresh ginger, peeled, grated
1/2 tsp sea salt flakes, crushed
4 large Mangoes, peeled, chopped
1 large apple, peeled, grated
1 cup white sugar
½ cup apple cider vinegar
½ cup port
Method
Combine the oil, onion, chilli, ginger and salt in a large, 7cm deep frying pan (see tip). Place over medium-low heat. Cook, stirring often 6 minutes or until onion is soft and translucent.
Add the mango, apple, sugar, vinegar and port. Increase heat to medium-high, bring to the boil, stirring until sugar has dissolved. Boil gently, stirring often, for 20 minutes or until thickened. Spoon the hot chutney into hot sterilized jars, seal. Turn upside down and stand 2 minutes then turn right side up and allow to cool. Store in the fridge for up to 6 months.

Serving suggestion

Delicious served with Christmas ham, turkey, pork or seafood.
Use a spread on sandwiches, wraps, sliders and burgers
Spread over pizza base, top with tandoori or satay chicken and bake. Serve topped with yoghurt and extra mango chutney
Tip: Leave the seeds in if you like the chutney spicy.
Tip: Using a wide deep-frying pan speeds up the cooking time, if you don't have a deep wide pan, use a large saucepan, the cooking time will be a about 10-15 minutes longer.