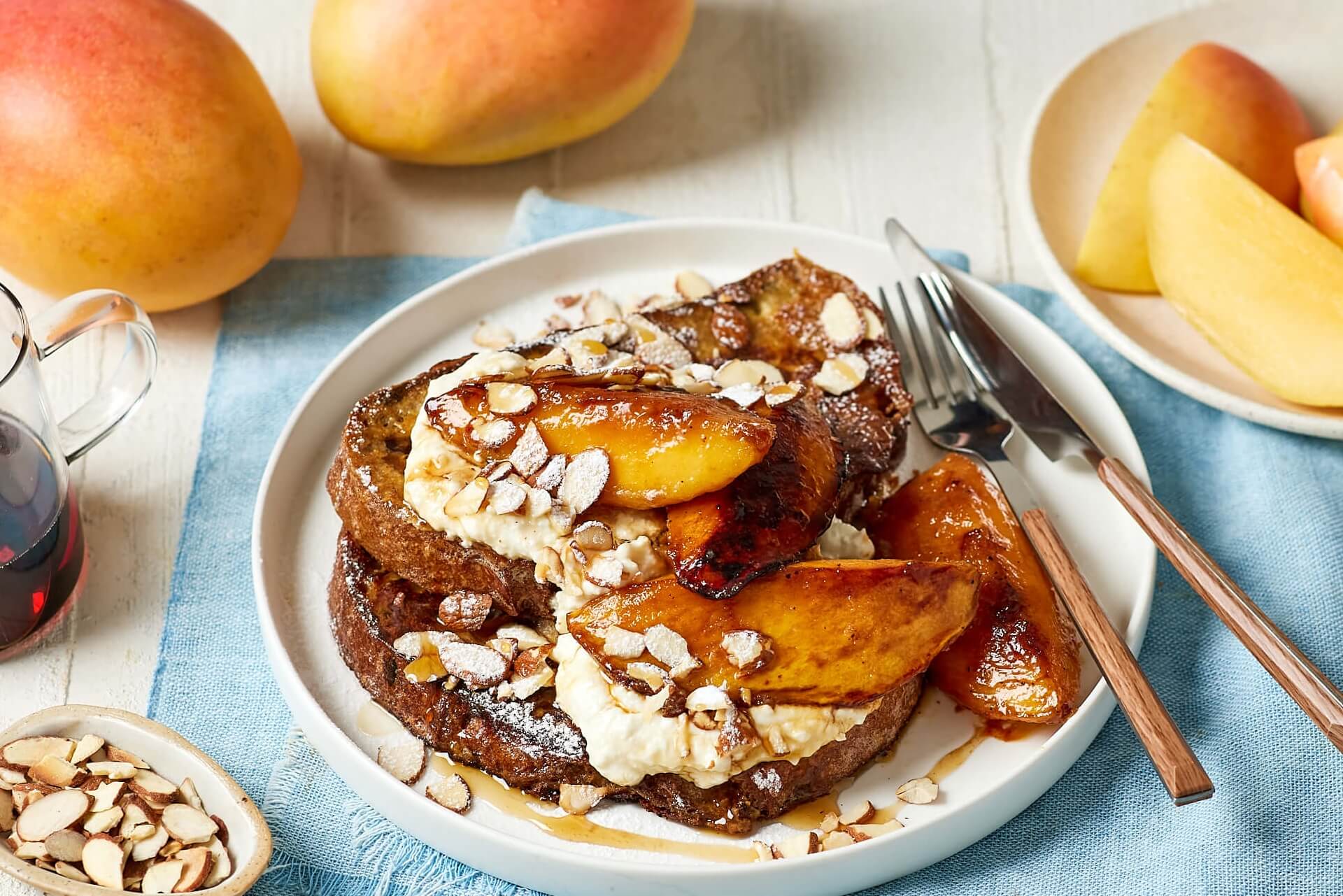 Ingredients
4 eggs, lightly whisked
3/4 cup milk
Pinch ground cinnamon
6-8 slices good quality fruit bread
2 firm mangoes
1 tbsp brown sugar
Butter, for cooking
Method
Combine in a mixing bowl the eggs lightly whisked followed by the milk and cinnamon, whisk together until well mixed.
Heat up a heavy base fry pan on medium heat, add a knob of butter and allow to melt. Dip the fruit bread slices one at a time into the egg and milk mixer then place on the fry pan. Allow to cook until golden marks develop, flip over, and cook the other side. Remove from the fry pan and repeat the process until all slices have been cooked, add an extra knob of butter in between each slice if needed.
Slice cheeks off the mango seeds and slice into wedges, remove the skin. Clean the fry pan and melt 2 knobs of butter, once they are melted add the brown sugar and stir through. Once the sugar has dissolved and is starting to caramelise add in the mango wedges, swirl the pan to coat the mango with the sauce. Once the mangoes develop a lovely golden-brown colour, gently flip them over to caramelised the other side. Remove from the heat.
To serve stack 1-2 slices of French toast onto each plate, add the caramelised mango wedges on top followed by a good sprinkle of toasted sliced almonds, a dusting of icing sugar and a drizzle of maple syrup.