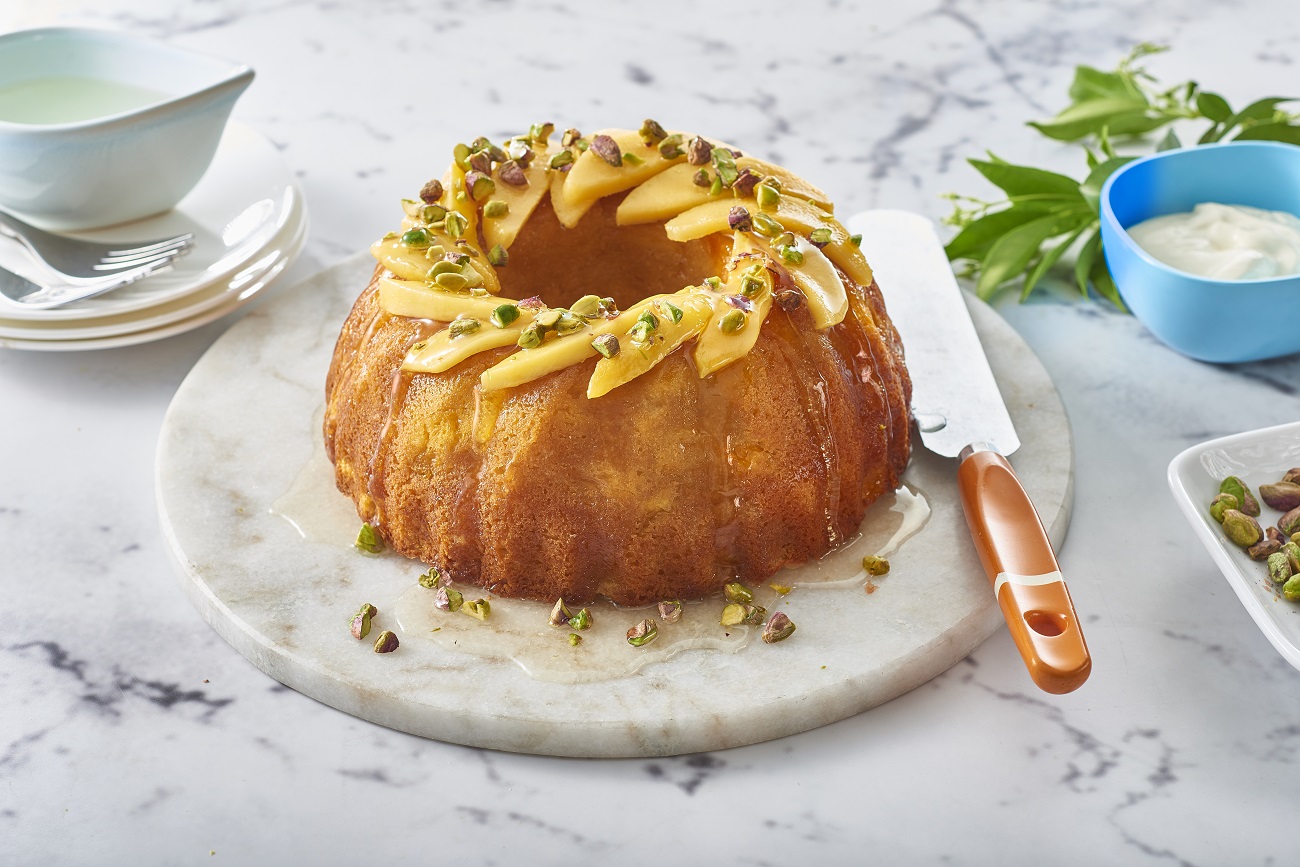 Ingredients
225g unsalted butter, softened 1 ¼ cups caster sugar 4 eggs 2 teaspoons vanilla essence 2 ¼ cups self raising flour ½ cup milk ½ cup buttermilk 1 mango, peeled and roughly chopped ¼ cup pistachios, roughly chopped, to garnish 1 mango, extra, thinly sliced, to garnish greek style yoghurt, to serve Lemon syrup – Juice of 1 lemon ½ cup caster sugar
Method
Preheat oven to 160C. Grease a 25cm fluted ring tin.
Place the butter and sugar in a large bowl and beat with electric beaters until light and creamy. Gradually add the eggs one at a time and vanilla and beat well.
Sift the flour over the butter mixture and fold through, alternating with the combined milk and buttermilk. Mash the mango then fold into the cake mixture.
Spoon the cake mixture into the tin, smoothing the surface with a palate knife. Bake for 1 hour or until cooked through then invert onto a cooling rack.
While the cake is cooking make the lemon syrup. Place the lemon juice, sugar and ¾ cup water in a small pan. Stir until sugar has dissolved then bring to the boil. Simmer for 10 minutes or until thickened and reduced.
Transfer the warm cake to a serving platter and garnish with pistachio and extra sliced mango. Pour over the warm lemon syrup and serve with greek yoghurt.