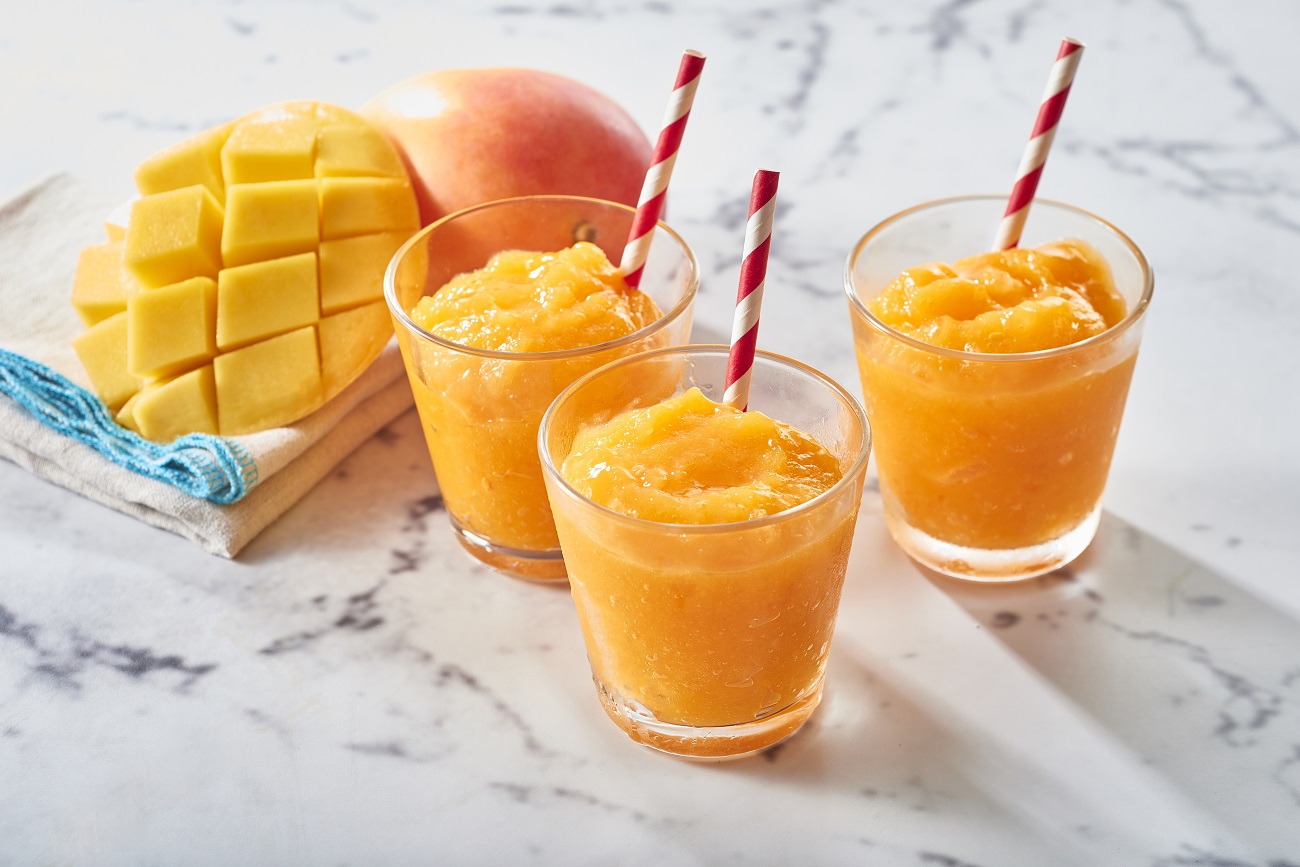 Ingredients
3 chopped mangoes juice of one lime 1 cup water 1 tablespoon of caster sugar
Method
Blend three chopped mangoes in a food processor or blender with the juice of one lime, 1 cup water and 1 tablespoon of caster sugar.
Strain then pour into a metal tray and freeze for 3-4 hours.
Remove from freezer and blend mixture again to a smooth slushy consistency. Serve immediately.
Tip: For an adult treat add a shot of vodka or gin when blending just before serving.